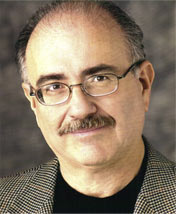 Clinical Staff:
Frank Fine
Licensed Mental Health Counselor
Frank Fine is a Florida Licensed Mental Health Counselor, A Florida Registered Marriage and Family Therapist, a Nationally Certified Counselor, and a Nationally Certified Hypnotherapist.
Frank received his Masters degree at the University of Central Florida and has twice been a featured speaker at the Florida Mental Health Counselors Annual Convention and at the American Counselors Association World Conference. He recently appeared with Dr. Albert Ellis through an international presentation through CounselingZone.com, where he presented an alternative approach to dealing with violence in schools.
Frank is CISD certified and is a first responder. As a specialist in psycho trauma, he has dealt with some of the most critical incidents in this community on a first response basis. He has been a first responder for disaster relief efforts from the World Trade Center through Hurricane Katrina and has been called to numerous events around the country.
Frank's specialties lie with difficult adolescents, men's issues, depression, anxiety, bi polar disorder, family issues, marriage and couples counseling, post traumatic stress disorder, and group counseling. He has extensively studied issues dealing with aging and career concerns. Prior to licensure, Frank was Senior Vice President of American Inns Management, Inc, a major hotel management company specializing in crisis management and turn around operations. Frank is also an expert witness.
Frank holds counseling to a high moral task. It must be effective…or it isn't counseling.